Games with Gold 2022: Liste aller Gratis-Xbox-Games des Jahres
Eine Übersicht.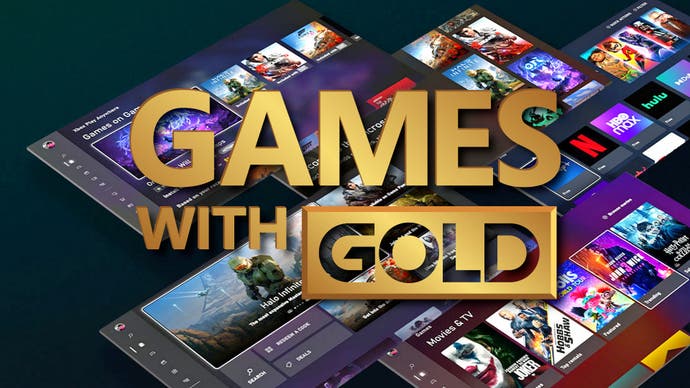 Bereits seit vielen, vielen Jahren gibt es die Games with Gold. Monatlich erhaltet ihr mit einer Xbox-Live-Goldmitgliedschaft Spiele, die sich auf Xbox Series X/S, Xbox One und/oder Xbox 360 spielen lassen.
Die älteren und kostenlosen Xbox-Spiele, die es auch noch für Xbox 360 gibt, könnt ihr dabei dauerhaft behalten. Für die neueren Spiele, die nur auf Xbox Series X/S und Xbox One verfügbar sind, braucht ihr ein aktives Gold-Abo, um sie spielen zu können.
Unser Guide zeigt euch nachfolgend, was das Jahr 2022 bisher an kostenlosen Games with Gold zu bieten hatte. Die jeweils neuen Spiele des Monats fügen wir in unserer Liste immer oben hinzu, damit ihr schnell die jeweils aktuellen Games im Blick habt.
Welche Spiele gab es 2022 kostenlos bei den Games with Gold?
Zeitraum
Spiele
Dezember 2022
Colt Canyon (1. bis 31. Dezember – Series X/S, One)
Bladed Fury (16. Dezember bis 15. Januar – Series X/S, One)
November 2022
Praetorians: HD Remaster (1. bis 30. November – Series X/S, One)
Dead End Job (16. November bis 15. Dezember – Series X/S, One)
Oktober 2022
Windbound (1. bis 31. Oktober – Series X/S, One)
Bomber Crew: Deluxe Edition (16. Oktober bis 15. November – Series X/S, One)
September 2022
Gods Will Fall (1. bis 30. September – Series X/S, One)
Double Kick Heroes (16. September bis 15. Oktober – Series X/S, One)
Thrillville (1. bis 15. September – Series X/S, One, 360)
Portal 2 (16. bis 30. September – Series X/S, One, 360)
August 2022
Calico (1. bis 31. August – Series X/S, One)
ScourgeBringer (16. August bis 15. September – Series X/S, One)
Saints Row 2 (1. bis 15. August – Series X/S, One, 360)
Monaco: What's Yours is Mine (16. bis 31. August – Series X/S, One, 360)
Juli 2022
Beasts of Maravilla Island (1. bis 31. Juli – Series X/S, One)
Relicta (16. Juli bis 15. August – Series X/S, One)
Thrillville: Off the Rails (1. bis 15. Juli – Series X/S, One, 360)
Torchlight (16. bis 31. Juli – Series X/S, One, 360)
Juni 2022
Aven Colony (1. bis 30. Juni – Series X/S, One)
Project Highrise: Architect's Edition (16. Juni bis 15. Juli – Series X/S, One)
Super Meat Boy (1. bis 15. Juni – Series X/S, One, 360)
Raskulls (16. bis 30. Juni – Series X/S, One, 360)
Mai 2022
Yoku's Island Express (1. bis 31 Mai – Series X/S, One)
The Inner World: The Last Wind Monk (16. Mai bis 15. Juni – Series X/S, One)
Hydro Thunder Hurricane (1. bis 15. Mai – Series X/S, One, 360)
Viva Piñata Party Animals (16. bis 31. Mai – Series X/S, One, 360)
April 2022
Another Sight (1. bis 30. April – Series X/S, One)
Hue (16. April bis 15. Mai – Series X/S, One)
Outpost Kaloki X (1. bis 15. April – Series X/S, One, 360)
MX vs ATV Alive (16. bis 30. April – Series X/S, One, 360)
März 2022
The Flame in the Flood (1. bis 31. März – Series X/S, One)
Street Power Football (16. März bis 15. April – Series X/S, One)
Sacred 2: Fallen Angel (1. bis 15. März – Series X/S, One, 360)
SpongeBob's Truth or Square (16. bis 31. März – Series X/S, One, 360)
Februar 2022
Baphomets Fluch 5 (1. bis 28. Februar – Series X/S, One)
Aerial_Knight's Never Yield (16. Februar bis 15. März – Series X/S, One)
Hydrophobia (1. bis 15. Februar – Series X/S, One, 360)
Band of Bugs (16. bis 28. Februar – Series X/S, One, 360)
Januar 2022
NeuroVoider (1. bis 31. Januar – Series X/S, One)
Aground (16. Januar bis 15. Februar – Series X/S, One)
Radiant Silvergun (1. bis 15. Januar – Series X/S, One, 360)
Space Invaders: Infinity Gene (16. bis 31. Januar – Series X/S, One, 360)